All drivers of lorries over 3.5 tonnes or Passenger Carrying Vehicles (PCV) with 9 or more seats must complete 35 hours of periodic training every five years. Periodic training is delivered through training courses attended over the five year period covered by the validity of their current CPC. Training courses are usually 7 hours long and courses must be approved by JAUPT.

National Compliance Training is a JAUPT approved centre and offer a full range of CPC courses for drivers of both LGV and PCV vehicles.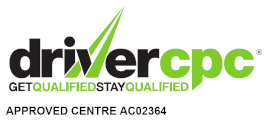 BOOK YOUR CPC TRAINING NOW FOR £46
Driver Essentials
The aim of this course is to get drivers thinking about how legislation affects working hours and to better understand them. How to correctly use and record hours using analogue and digital Tachographs. To understand how driving defensively can improve fuel efficiency and the environment
Learning Objectives
State the maximum driving time and breaks
How to keep WTD records, the information required and the reference periods involved
Recount the procedures for inputting information into the digital Tachograph.
How to use the Digital Tachograph correctly
Understand fuel efficient driving
Driver Compliance
Driver Welfare, Customer Care & Security
HGV Safe Loading and Health & Safety
Traffic Law, Incidents & Vulnerable Road Users
Click the course below to book your course today!  Each course counts as 7 hours towards your 35 hour requirement but completing the same course twice, will not count towards your 35 hours. 
All courses are valid for HGV and PCV.